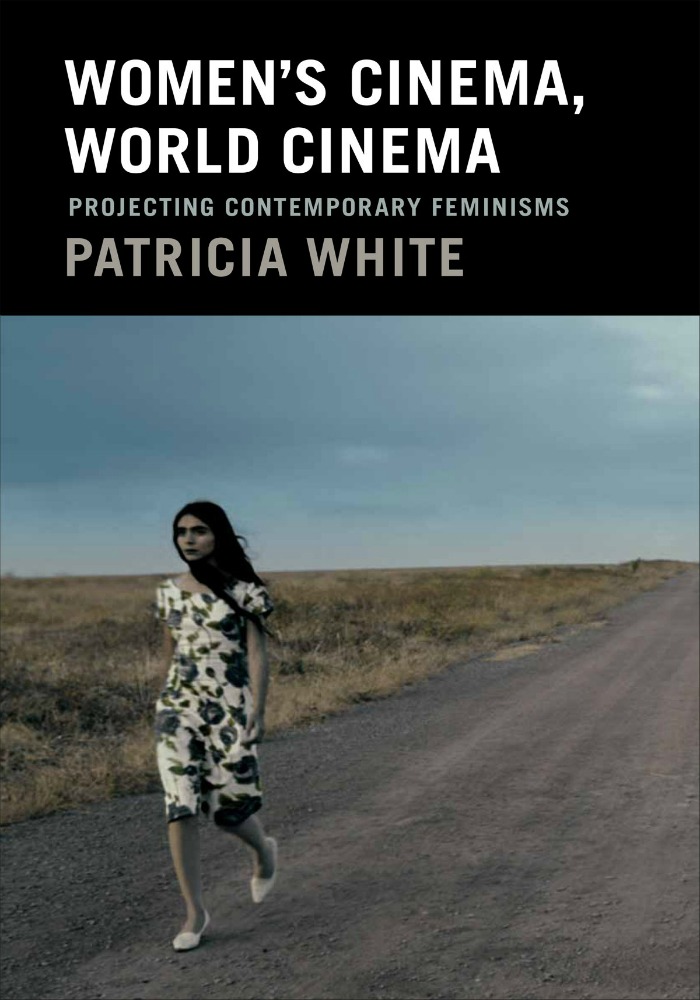 In Women's Cinema, World Cinema, Patricia White explores the dynamic intersection of feminism and film in the twenty-first century by highlighting the work of a new generation of women directors from around the world: Samira and Hana Makhmalbaf, Nadine Labaki, Zero Chou, Jasmila Žbanic, and Claudia Llosa, among others. The emergence of a globalized network of film festivals has enabled these young directors to make and circulate films that are changing the aesthetics and politics of art house cinema and challenging feminist genealogies. Extending formal analysis to the production and reception contexts of a variety of feature films, White explores how women filmmakers are both implicated in and critique gendered concepts of authorship, taste, genre, national identity, and human rights. Women's Cinema, World Cinema revitalizes feminist film studies as it argues for an alternative vision of global media culture.
Duke University Press, 2015
"Women's Cinema, World Cinema is an exciting book for the connections that Patricia White expertly draws and explicates between text and context, auteur and society, national and global. Her knowledge of the particularities of individual directors and national cinemas is remarkable, as is her familiarity with their relevant histories and critical literatures. Women's Cinema, World Cinema is a major work that will transform how these films and filmmakers are viewed and studied."

—B. Ruby Rich, author of New Queer Cinema: The Director's Cut

"Women's Cinema, World Cinema is the first book to offer a truly broad—dare I say global—perspective on the practices of feminist filmmaking as they have developed in the twenty-first century. Its balance of breadth and specificity makes it unique, and one of its strengths is Patricia White's willingness to step out of the narrow confines that have for too long shaped various constituencies in film studies. Women's Cinema, World Cinema provides exactly the context and the theoretical questioning that film studies needs."

—Judith Mayne, author of Framed: Lesbians, Feminists, and Media Culture
"White does not just "read" films. She examines them materially–how are they funded, how are they distributed, the politics of film festivals. This is no dream factory. It is the hard political work of women internationally, representing on screen. To cut to the chase, we discover in this book that feminist film is being made everywhere. White discusses directors from Argentina, Bosnia and Herzegovina, Canada, France, India, Indonesia, Iran, Lebanon, Pakistan, Peru, South Korea, and Taiwan, and events such as the Women's Section of the Sierra Leone film festival…White lets us know, in this collection of essays, investigations, speculations, gossip and political insights that feminist cinema is now, in fact, a global event that defies national boundary. It is something to be grappled with in every discussion of cinema and of world culture. And this soon-to-be foundational text, will contribute significantly to that recognition.
Table of Contents:
Introduction
PART I: To Each Her Own Cinema
World Cinema and the Woman Cineaste
Jane Campion's Cannes Connections
Lucrecia Martel's Vertiginous Authorship
Samira Makhmalbaf's Sororal Cinema
PART 2. Framing Feminisms: Women's Cinema as Art Cinema
Deepa Mehta's Elemental Feminism
Iranian Diasporan Women Directors and Cultural Capital
PART 3. Feminist Film in the Age of the Chick Flick: Global Flows of Women's Cinema
Engendering New Korean Cinema in Jeong Jae-eun's Take Care of My Cat
Nadine Labaki's Celebrity
PART 4. Network Narratives: Asian Women Directors
Two-Timing the System in Nia Dinata's Love for Share
Zero Chou and the Spaces of Chinese Lesbian Film
PART 5. Is the Whole World Watching?: Fictions of Women's Human Rights
Sabiha Sumar's Democratic Cinema
Jasmila Žbanic's Grbavica and Balkan Cinema's Incommensurable Gazes
Claudia Llosa's Trans/national Address
Afterword